The Big Question Lab
The Big Question Lab is a central component of the first week of every semester in the MA in Urban Sustainability (USMA) program. During the six-day residency, students participate in an intensive partnership with a community-based organization and problem-solve around an injustice that community faces.
Leading Experts
A previous Big Question Lab focused on the L.A. Black Worker Center's Do You See Me Now? campaign.
Watch video highlights from economist Dr. Steven Pitts' presentation about Black Workers in the Age of Inequality.

Watch Dr. Regina Freer, Paul Hudson, Bridgit Antoinette Evans, and Reverend Najuma Pollard talk about what it takes to produce a "bigger we."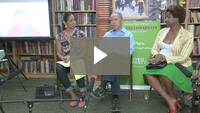 ---
Current Issues
Residencies use Los Angeles as a lab to explore current issues in urban sustainability.
Watch author Gary Phillips interview California Calls President, Anthony Thigpenn about the state of Black L.A.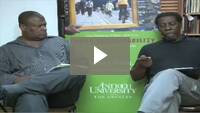 ---
Student Solutions
At the end of the Residency, students present their solutions to the community organization.
Watch the Do You See Me Now? PSA created by a student team at the April 2015 Big Question Lab.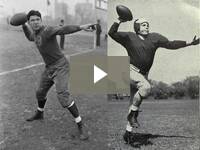 ---