Dr. Tenika Jackson is a licensed clinical psychologist, professor, community activist, and consultant with a specialty in Multicultural Community Clinical issues. Over the last 25 years, she has devoted her time to working with unserved and unrepresented populations in inner-city neighborhoods. She has widespread experience in the area of multicultural community psychology, children and adolescents, as well as progressive management. She has developed and taught numerous classes incorporating experiential learning, directed mental health programs, and cultivated mentorship groups in New Orleans, Louisiana; Chicago, Illinois and Los Angeles, California. 
In 2015, she received the Mentor Award from the Better Brothers Los Angeles in association with the DIVA Foundation in recognition of my work guiding and positively influencing the lives of LGBT youth. 
Dr. Jackson has held numerous progressive management positions. For example, she has served as the Director for residential treatment programs servicing children and adolescents, particularly LGBT youth; performed as Senior Director of Community Mental Health programs catering to children and adolescents; and managed graduate-level psychology programs holding the titles of Associate Department Chair as well as Director of Programs. 
Dr. Jackson is: 
A clinician who is committed to serving underserved communities and furthering knowledge and training in the area of children and adolescents.

Dedicated to serving various diverse populations and educating others on the issues plaguing those communities.

A professor who loves teaching and bringing the material to life for her students.

An LGBT mentor who is on a mission to assist youth in living their truth and being proud of their identity.

A community consultant and activist passionately devoted to social justice and reframing the concept of difference in our society.

A committed director and leader skilled at managing diverse groups of people servicing children and adolescents.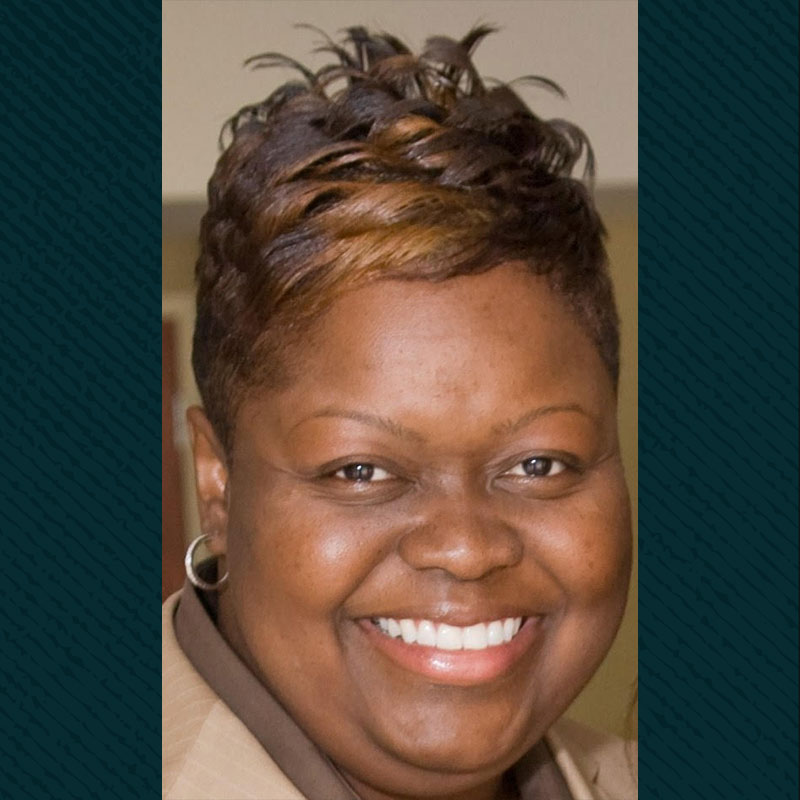 Department Chair
MA in Clinical Psychology
Director & Core Faculty
LGBT Specialization
Master's in Business Administration – Finance Emphasis, The University of Redlands, Redlands, California
PsyD California School of Professional Psychology at Alliant International University, Alhambra, California
Clinical Doctoral Program – Multicultural Community Proficiency
MA 2003 California School of Professional Psychology at Alliant International University Alhambra, California
Clinical Psychology – Multicultural Community Proficiency
BS, Xavier University of Louisiana
Jackson, T (August, 2012). Learning Blindfolded—Experiential Diversity Training Disability/Ableism Exercise: A True Walk in the Shoes of Another. APA Convention, Orlando, Florida
Jackson, T ( August, 2011). Effectively Treating LGBTQ Clients – Workshop Facilitator, The Chicago School of Professional Psychology, Los Angeles, California
Jackson, T (March, 2011). Effectively Treating LGBTQ Clients – Workshop Facilitator, Pepperdine University, Los Angeles, California
Jackson, T (February, 2011). Domestic Violence – "Not a Good Look" – Workshop Facilitator. Delta Sigma Theta Teen Summit, USC Campus, Los Angeles, California
Jackson, T. (October, 2010). The Biochemistry of Addiction – Workshop Facilitator. East Los Angeles College, Los Angeles, California
2017 – present, Member, National Association of Professional Women (NAPW)
2010 – present, Member, LAGPA
2009 – present, Member, Whitehead Leadership Society
2007 – present, Member, NAACP
2007 – present, Professional Member, American Psychological Association/ Division 45
2007 – present, Professional Member, American Psychological Association/ Division 35
2006 – present, Member, Delta Sigma Theta Sorority, Inc., Los Angeles Alumnae Chapter
2005 – present, Professional Member, American Psychological Association/ Division 44
2005 – present, Professional Member, American Psychological Association
2003 – present, Member, Gay & Lesbian Alliance Against Defamation (glaad)
2002 – present, Member, Human Rights