Introduction
Substance abuse and addiction are unfortunately common problems in today's society. Fortunately, with increased awareness of these pressing issues, more individuals are seeking help to overcome the mental hurdles needed to revert back to a healthy lifestyle. This Clinical Mental Health concentration is not only beneficial to your career, it will make a direct and immediate impact on the individuals, families, and communities affected by substance abuse. Become a highly specialized counselor and help those affected by substance abuse live healthier, happier lives.
This degree is offered by AU New England
---
Program Overview
In the Substance Abuse and Addictions Counseling concentration, the first two semesters of your 60-credit program will be the same as the basic Clinical Mental Health Counseling track. During the next three semesters, you will complete specific coursework in substance abuse/addictions counseling. Students in this concentration must also complete an internship in a substance abuse or addictions-focused setting and participate in a supervision group oriented to substance abuse and addictions counseling. The wide variety of placements for students may include: high school student assistance programs, residential placements, in-patient addictions units, community mental health centers, and prisons.
Graduates will meet the academic requirements for licensure as clinical mental health counselors in most states, as well as the academic requirements for certification and licensure as alcohol and drug counselors in most states which have such certification or licensure.
Degree Requirements
Please contact the Program Director for a sample syllabi.
Course Sequence:
Fall Semester I
Fundamentals
Group Approaches to Counseling
Professional Orientation & Ethics (online)
Spring Semester I
Assessment
Counseling Theories
Career and Lifestyle
Human Development (online)
Summer Semester I
Social & Cultural Diversity (online)
Psychopharmacology (online)
Elective
Fall Semester II
Family Counseling for Addiction
Integrative Approaches to Addiction
Psychopathology (online)
Practicum in CMHC (100 hrs. in field minimum)
Spring Semester II
Crisis & Trauma Counseling
Issues in Addiction and Recovering
Research & Evaluation (online)
Internship I in CMHC (300 hrs. minimum in field)
Fall Semester III
Internship II in CMHC (300 hrs. minimum in field)
Spring Semester III
Internship III in CMHC (300 hrs. in field or hours needed to complete state licensure requirements)
Admissions / Cost / Aid
Additional Info
Licensure
Graduates of the CMHC Program may apply for professional credentials recognizing their level of training and experience. Credentials may be granted by national professional boards/organizations or by state regulatory boards.
The CMHC Program recognizes the importance of licensure and certification for professional practice. The legislature in each state establishes the criteria for licensure and an appointed board determines if an individual's education and experience meet their standards. The AP Department has designed its programs to be consistent with the standards of the representative professional organizations. Individual states, many of which base their legislation on professional organization's standards, vary as to specific coursework, number of hours of supervised practice, supervisor qualification, and other required criteria. While the department offers coursework and internships that allow students to put together a licensable portfolio, it cannot guarantee licensure. Students with any negative results on a criminal background check should inquire with the state board in advance to determine if the results of their background will hinder their ability to become licensed in their state.
As graduates of a CACREP accredited program, students are eligible to obtain full certification as a National Certified Counselor (NCC) upon graduation after passing the National Counselor Exam offered in April of their final year and completing the required applications. See the NBCC website for information on this process. Graduates self-reported pass rate on the NBCC exam is 80%.
Students will learn about the steps to licensure for the state in which they plan to pursue licensure in the Professional Orientation and Ethics course, however, students are responsible for knowing the expectations of the state in which they plan to apply. Students should actively consult their state's counseling board for the most recent information about professional licensure. Faculty are available to consult with students and the following websites are helpful when navigating the licensure process:
National Board of Certified Counselors
American Counseling Association
American Mental Health Counseling Association
American Association of State Counseling Boards
To locate contact information, available licenses, and required examinations per State, visit the NBCC's State Board Directory: http://www.nbcc.org/Search/StateBoardDirectory.
For information on individual state requirements, see the NBCC State Licensure page
Accreditation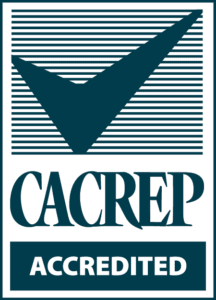 AUNE Program Review
February 11 @ 6:00 pm
-
7:00 pm
EST
March 13 @ 10:00 am
-
11:00 am
EST
April 15 @ 6:00 pm
-
7:00 pm
EDT
Related Degrees (Must Be Handpicked Using Degree Blocks with Appropriate IDs)